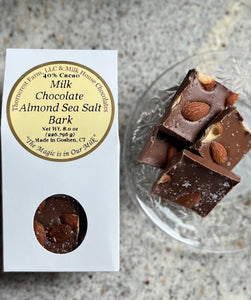 New Product Available In Store!
Almonds have been my favorite nut since visiting an Almond grove in Sacramento, California when I was eleven with my Grandparents. The crunchy texture and the notes of a roasted almond are simply divine. Our new Chocolate Almond Sea Salt bark is a wonderful blend of our creamy chocolate and roasted almonds.
Available for purchase in our Chocolate Shop. 
---